We are a non-profit organization forging a nature-positive, net-zero future for fashion, through CEO-led collaboration. We work together as one to create meaningful, large-scale change to improve industry.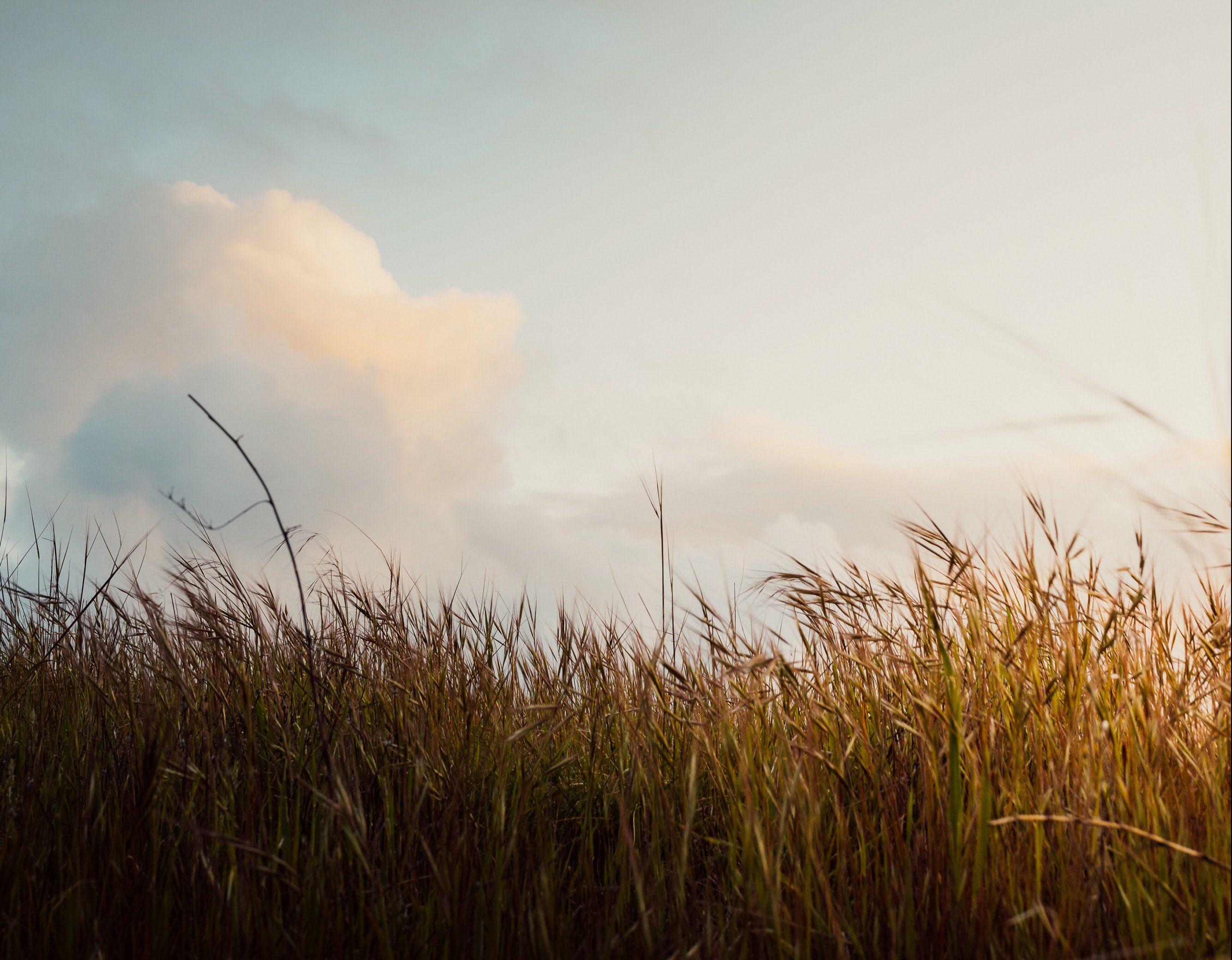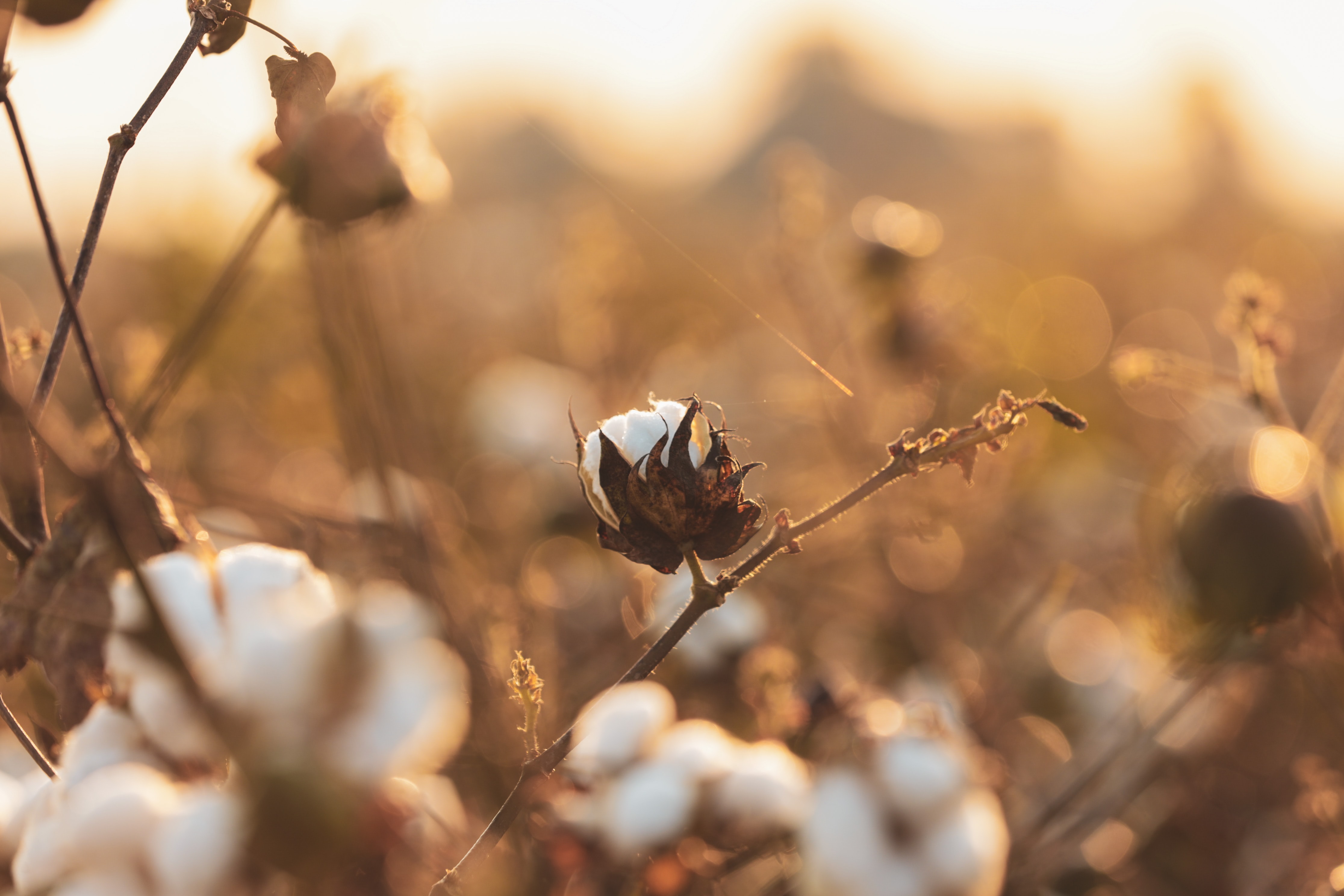 Vision
A united fashion industry pioneering new approaches to contribute to a nature-positive, net-zero future.
Mission
We chart a pathway for the industry and create collective solutions powered by CEO leadership.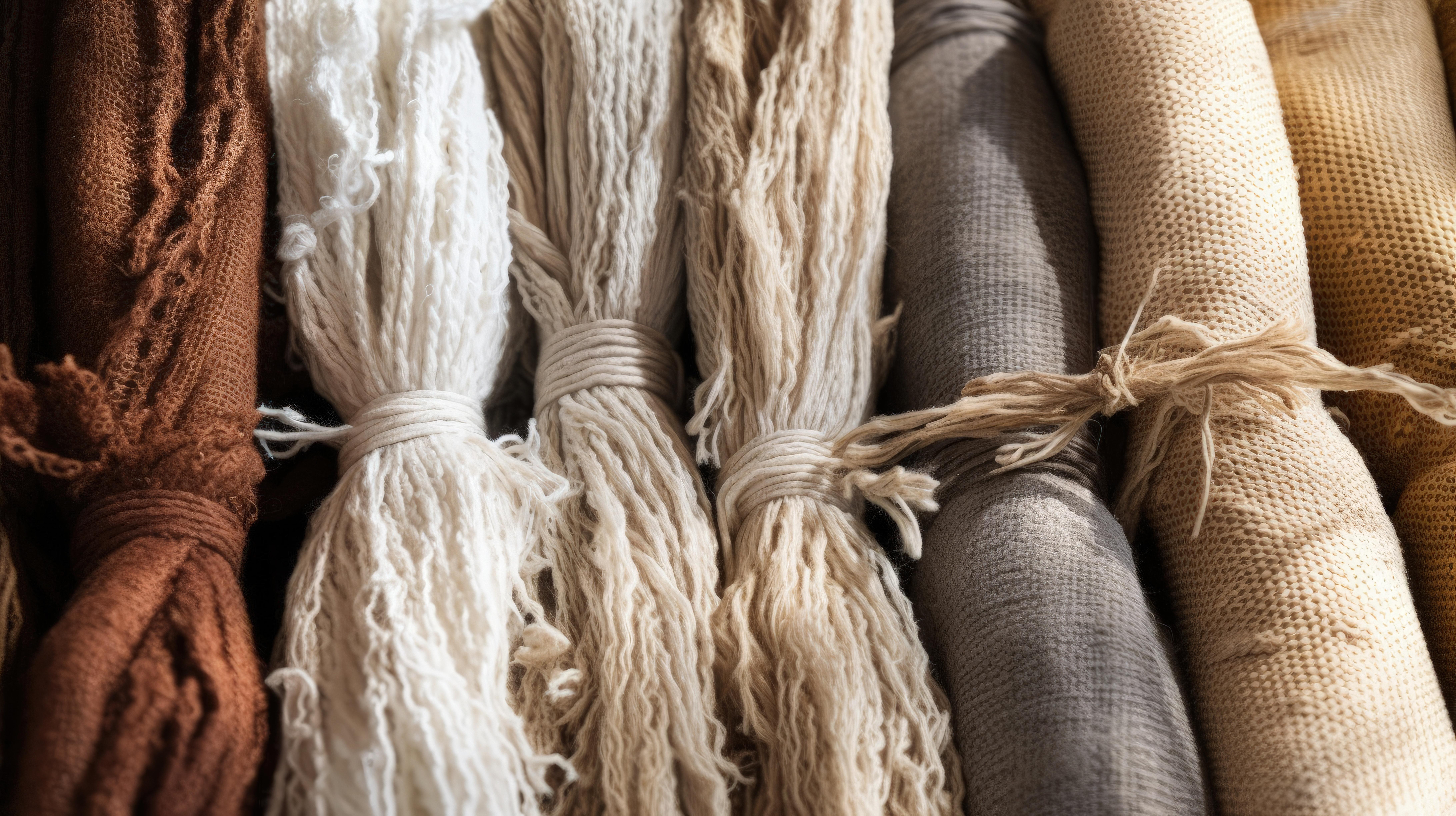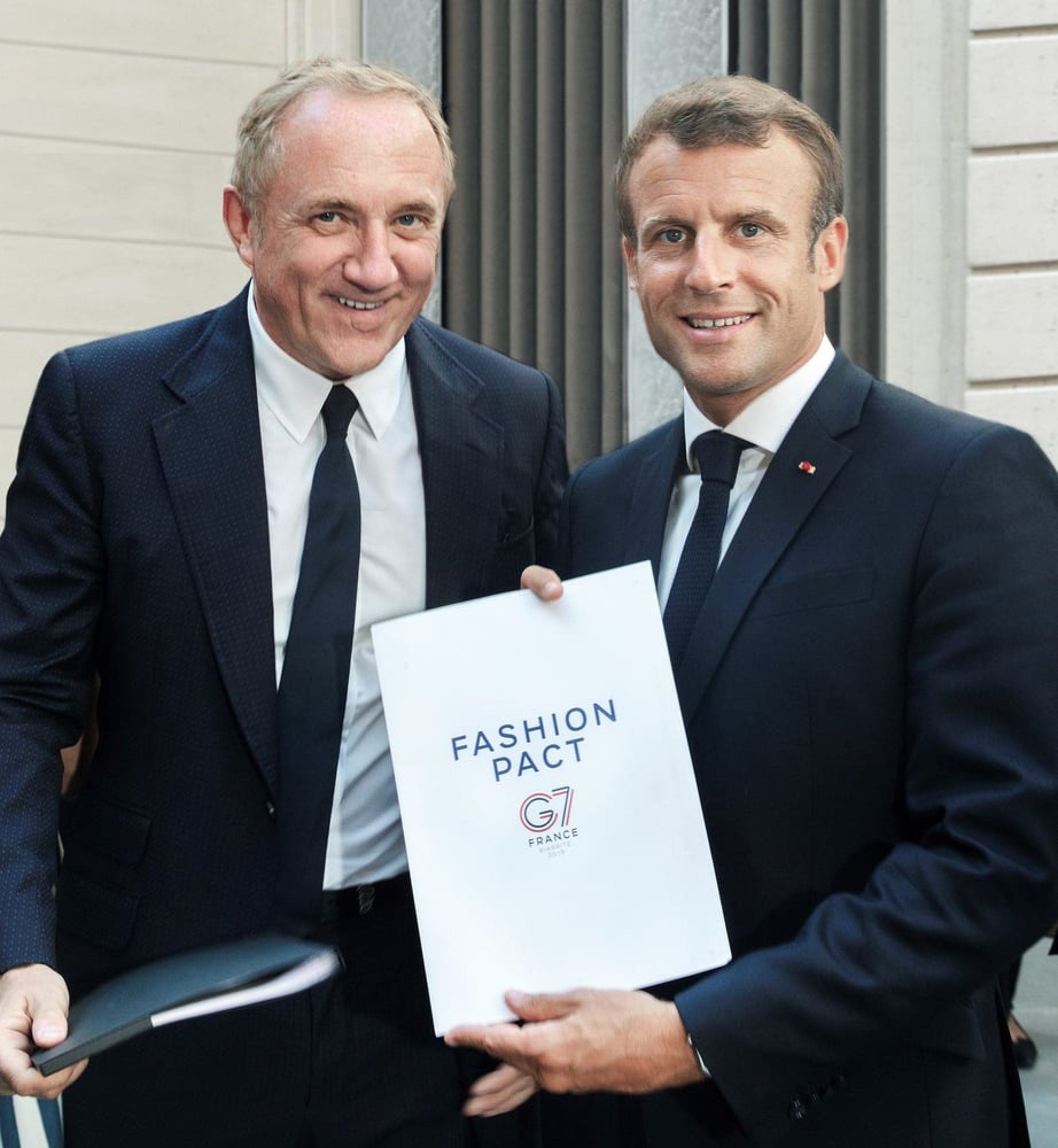 François-Henri Pinault and Emmanuel Macron
August 2019 in Paris - Jean-François/Modds for Kering
Our history
The Fashion Pact was born out of the recognition that only collective action can change the environmentally harmful impact of the highly fragmented fashion industry.
Launched as an initiative by French President Emmanuel Macron, The Fashion Pact began as a call to action to fashion CEOs to rally and build a courageous collective to address the industry's environmental impacts. The pact was then presented to the Heads of State at the G7 Summit in Biarritz in 2019 and connected to One Planet Summit, a multi-stakeholder platform committed to address environmental issues.
We have since grown to become the largest CEO-led initiative for sustainability in the fashion industry.
Of the fashion industry by volume
Our Governance
We are CEO-led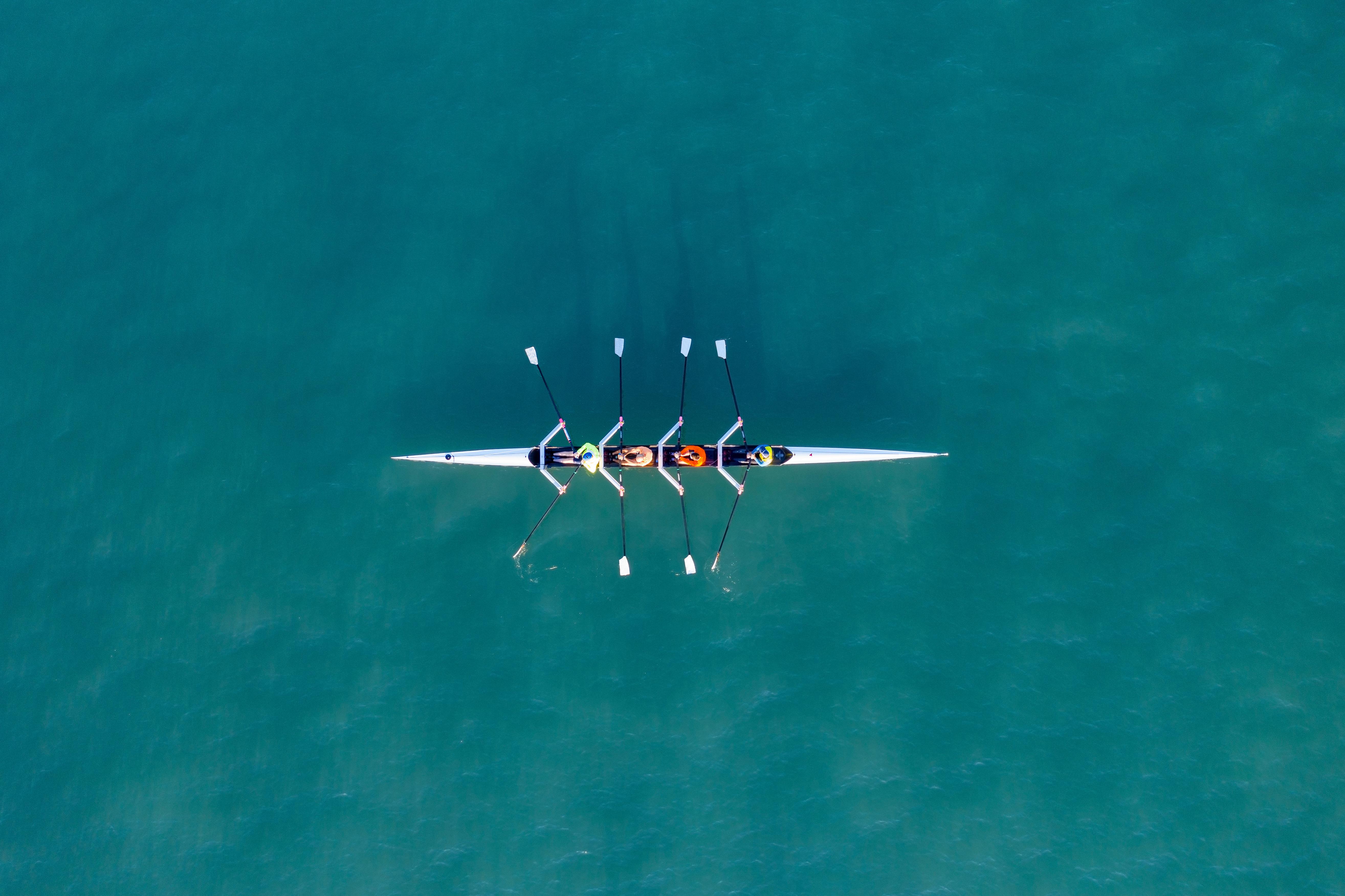 The Fashion Pact is governed by a Steering Committee composed of 16 elected CEOs. Together they set the strategic vision and drive collective action. This top-level leadership approach is fundamental to bringing the necessary changes across the industry.
In addition, any CEO member can volunteer to be an Ambassador for our Joint Actions. Their role is to support the growth, evolution & success of the projects through concrete actions in operations and communications.
Each decision made by the Steering Committee is informed by the 25 Chief Sustainability Officers who make up the Operations Committee. These experts make strategic and practical propositions, implement the chosen actions and guide working groups.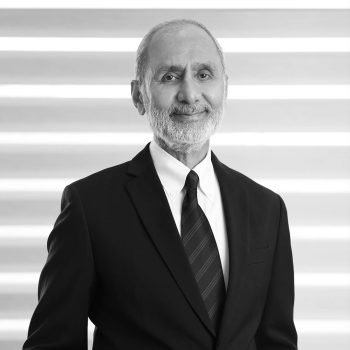 Harish Ahuja CEO of Shahi Exports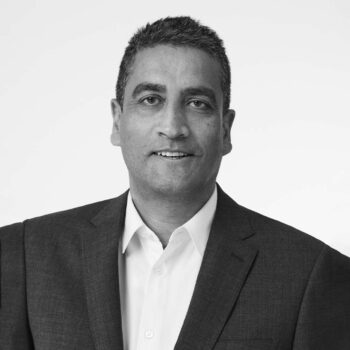 Jonathan Akeroyd CEO of Burberry
Andrew Campion COO of NIKE, Inc.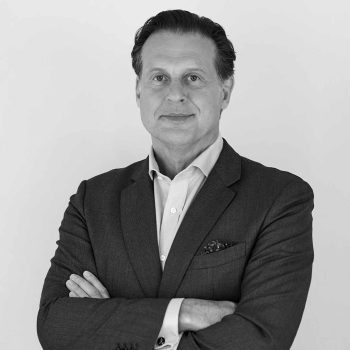 Gerald J. Corbae CEO of NOABRANDS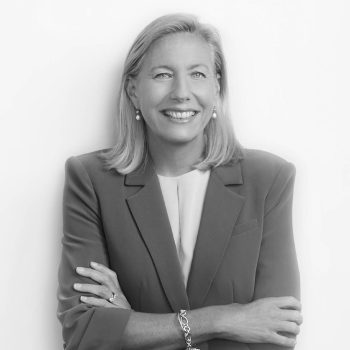 Joanne Crevoiserat CEO of Tapestry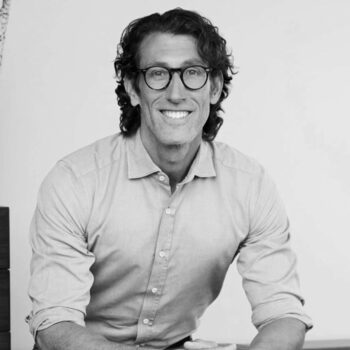 Richard Dickson CEO of GAP Inc.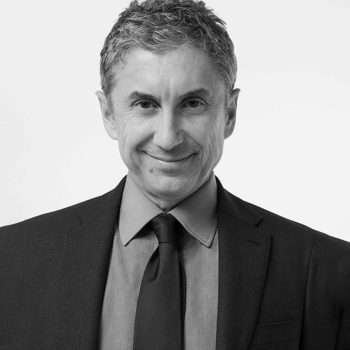 Marco Gobbetti CEO of Ferragamo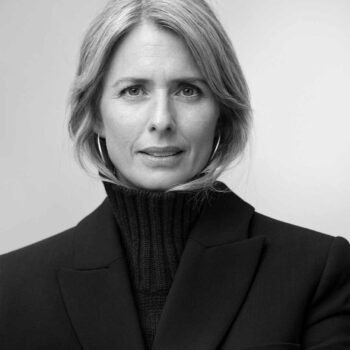 Helena Helmersson CEO of H&M Group and Co-Chair of The Fashion Pact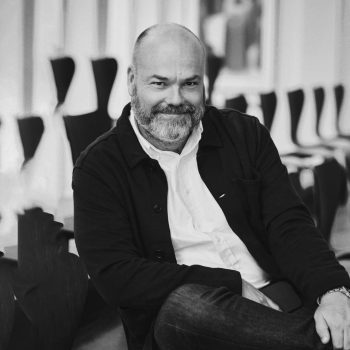 Anders Holch Povlsen CEO of BESTSELLER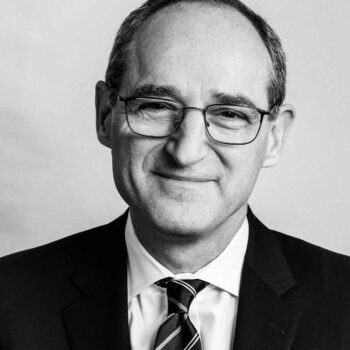 Patrice Louvet CEO of Ralph Lauren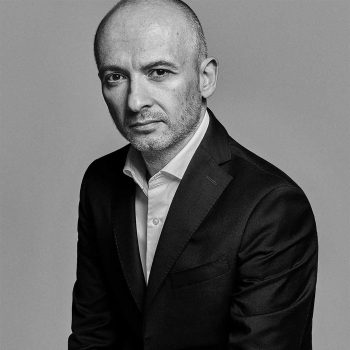 Óscar García Maceiras CEO of Inditex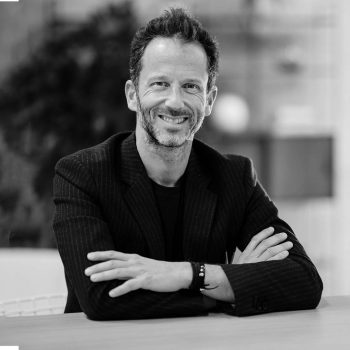 Laurent Milchior Chairman and CEO of Etam Group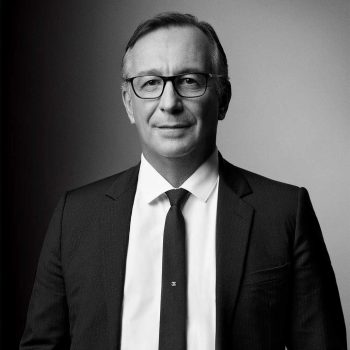 Bruno Pavlovsky President of Chanel Fashion activities and Chanel SAS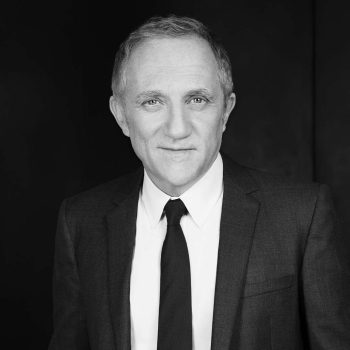 François-Henri Pinault Chairman and CEO of Kering and Co-Founder of The Fashion Pact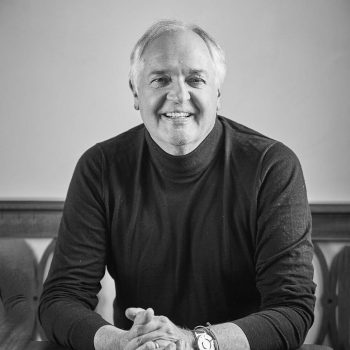 Paul Polman Co-Founder and Co-Chair of The Fashion Pact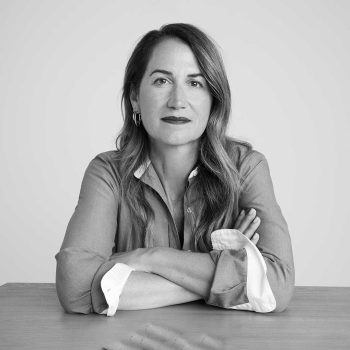 Libby Wadle CEO of J.Crew Group
Federica Licini Head of Sustainable Business at Farfetch
Anant Ahuja Head, Organizational Development of Shahi Exports
Fulvio Benetti Group Sustainability Director of Ermenegildo Zegna Group
Michael Beutler Chief Sustainability Officer of Moncler
Marie-Claire Daveu Chief Sustainability Officer of Kering
Eric Dupont Director of Operations, Supply Chain, and Sustainable Transformation, Chanel
Logan Duran VP ESG & Sustainability of Tapestry
Leyla Ertur Head of Sustainability of H&M Group
Daniel Fibiger VP, Environmental, Social & Governance (ESG) of GAP INC.
Federico Fraboni Head of Sustainability of Calzedonia Group
Viviane Gut Senior Director Sustainability of Adidas
Liz Hershfield SVP, Head of Sustainability of J.Crew Group
Kachen Hong CSR Director of Etam Group
Katie Ioanilli Chief Global Impact & Communications Officer of Ralph Lauren
Noel Kinder Chief Sustainability Officer of Nike
Caroline Laurie VP Corporate Responsibility of Burberry
Krista McDonough SVP, General Counsel & Chief Sustainability Officer of Capri Holdings
Javier Losada Montero Chief Sustainability Officer of Inditex
Carole de Montgolfier Chief Sustainability Officer of MF Brands
Dorte Rye Olsen Head of Sustainability of Bestseller
Rossella Ravagli Sustainability Director of Armani Group
Rick Relinger Chief Sustainability Officer of PVH Corp
Pétronille Ricard Chief Sustainability Officer of Celio
Ignacio Sierra Corporate General Manager of Tendam
Davide Soli VP Global Operations Strategy & Sustainability of NOABRANDS
In today's urgent climate context, we need to work together to tackle challenges that one company alone can't solve. It is only by coming together that we can create real change, and The Fashion Pact's unique collective power has the ability to accelerate our actions together."
There is now a real momentum within fashion among leaders who are ready to work with others to drive the changes our societies and planet need. This sector has a long way to go, but no single CEO or business can tackle these issues alone and The Fashion Pact offers unprecedented partnership and scale."
Today, the fashion industry has the opportunity to lead a shift towards a more sustainable future. We can set an example for how companies can work together and take action on the crucial issues of climate change, biodiversity and protecting the world's oceans. Collaboration is vital if we are to develop a truly sustainable industry, and to do so as quickly and effectively as possible."
Farfetch is built on a community of fashion creators, curators and consumers - we're on a mission to empower these communities to choose, act and think positively. The Fashion Pact unites and mobilises companies across different market segments and parts of the value chain, bringing us together to drive long-term sustainable solutions. We must all work together with these communities to solve the challenges our industry faces."
The Fashion Pact has the great potential to set sustainability as a priority for our whole sector. It is essential for all our brands to come together and collaborate on initiatives and projects that establish a shared framework. This will enable us to implement innovative solutions that effectively reduce our environmental impact and create positive outcomes for water, biodiversity and climate."
It is time for our industry to strive for systemic change. Through collective action, we have the opportunity to achieve our ambitions for a sustainable future."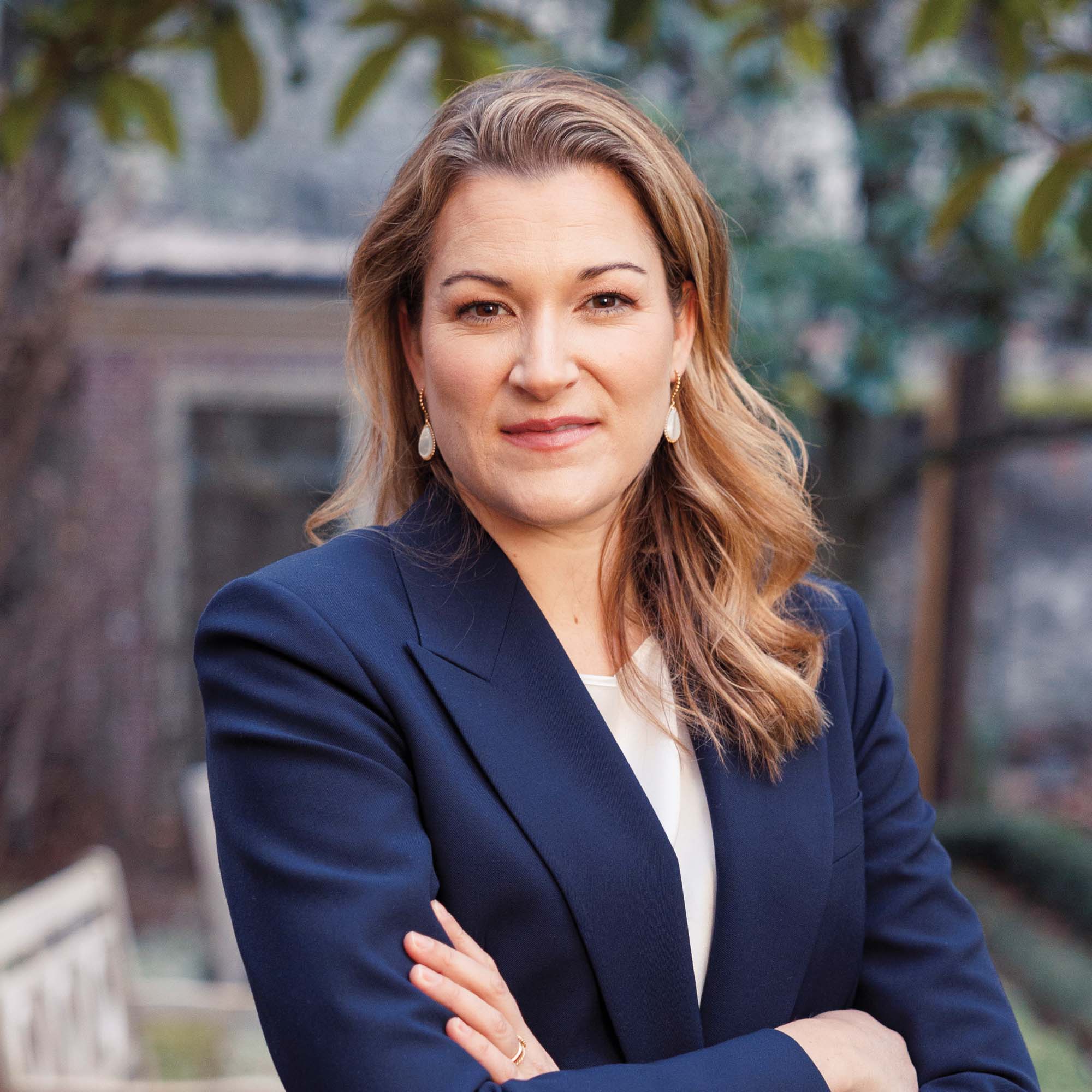 Eva von Alvensleben
Executive Director and Secretary General
Olivia Bertaux Lazare
Head of Communications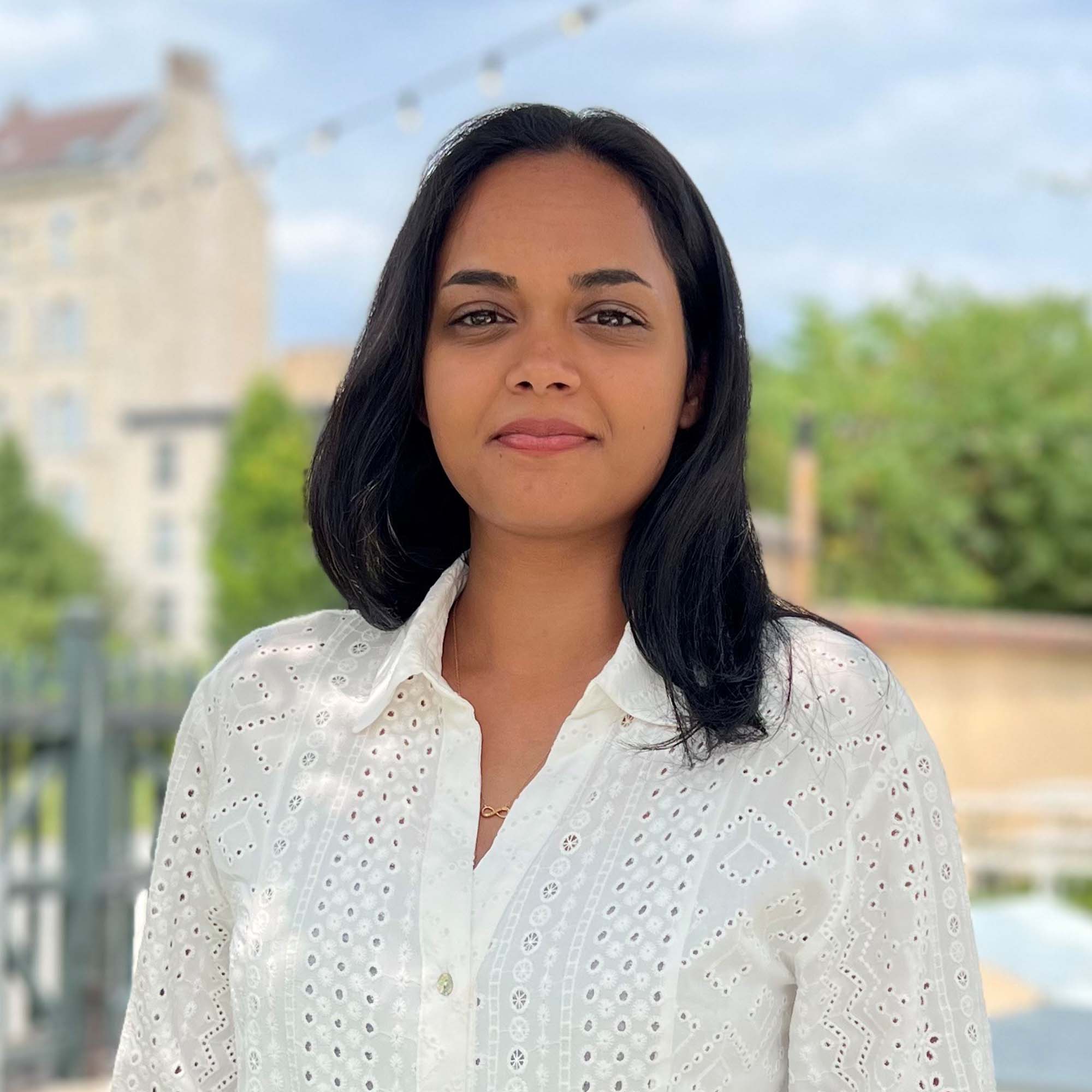 Riddhima Cannappane
Chief of Staff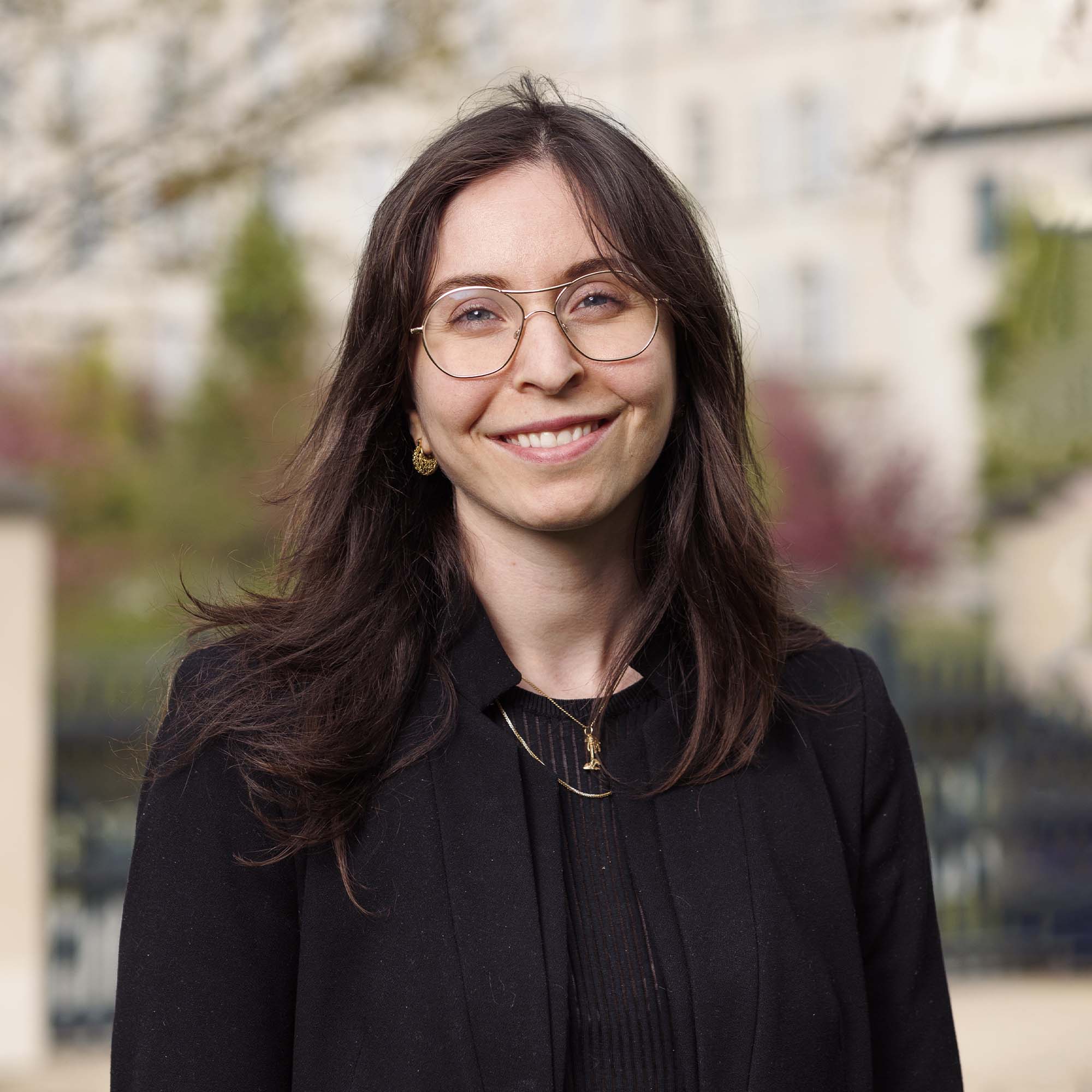 Natalie Della Valle
Biodiversity Project Manager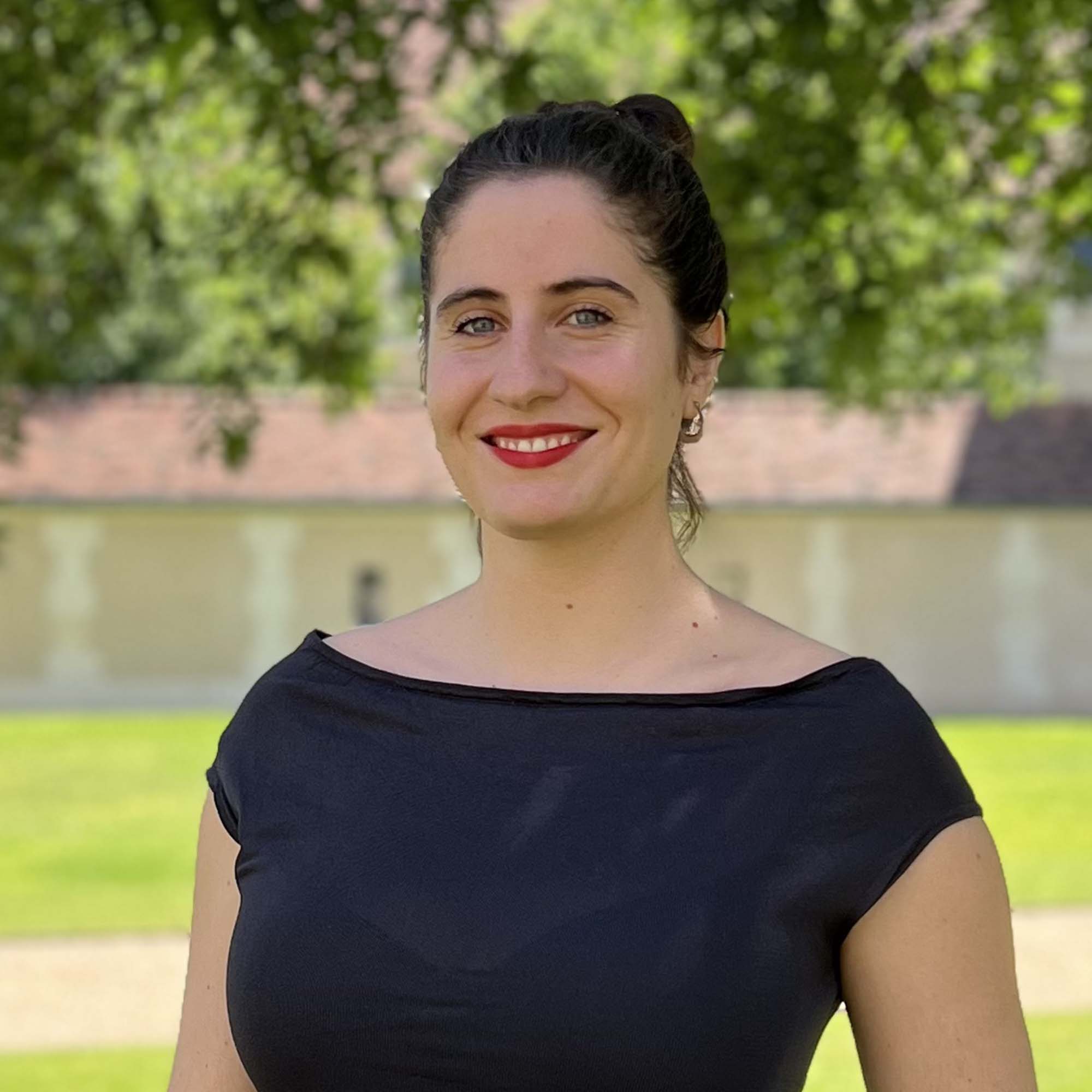 Leire Elhazaz Aguado
Climate Project Manager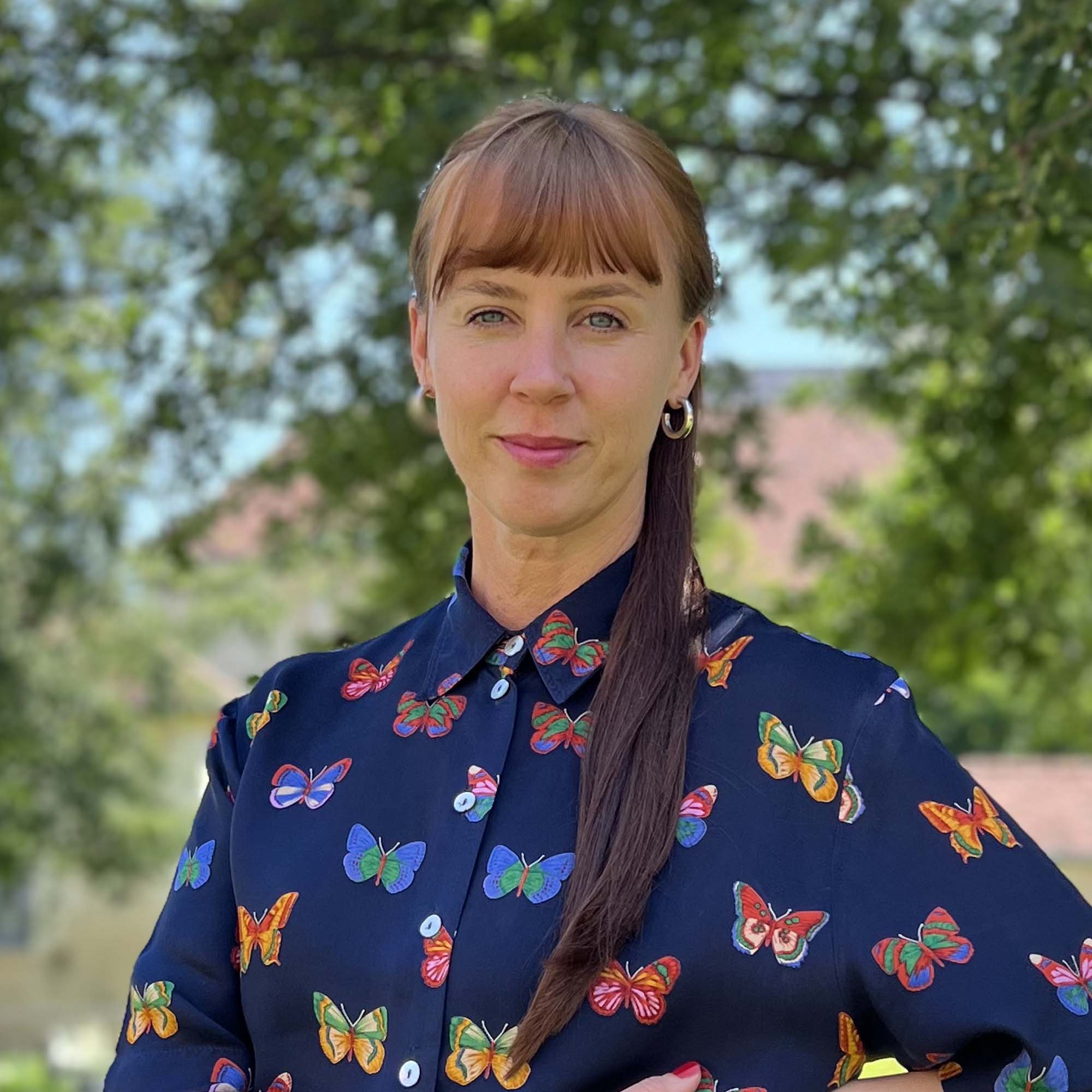 Sara Eriksson
Decarbonisation Project Manager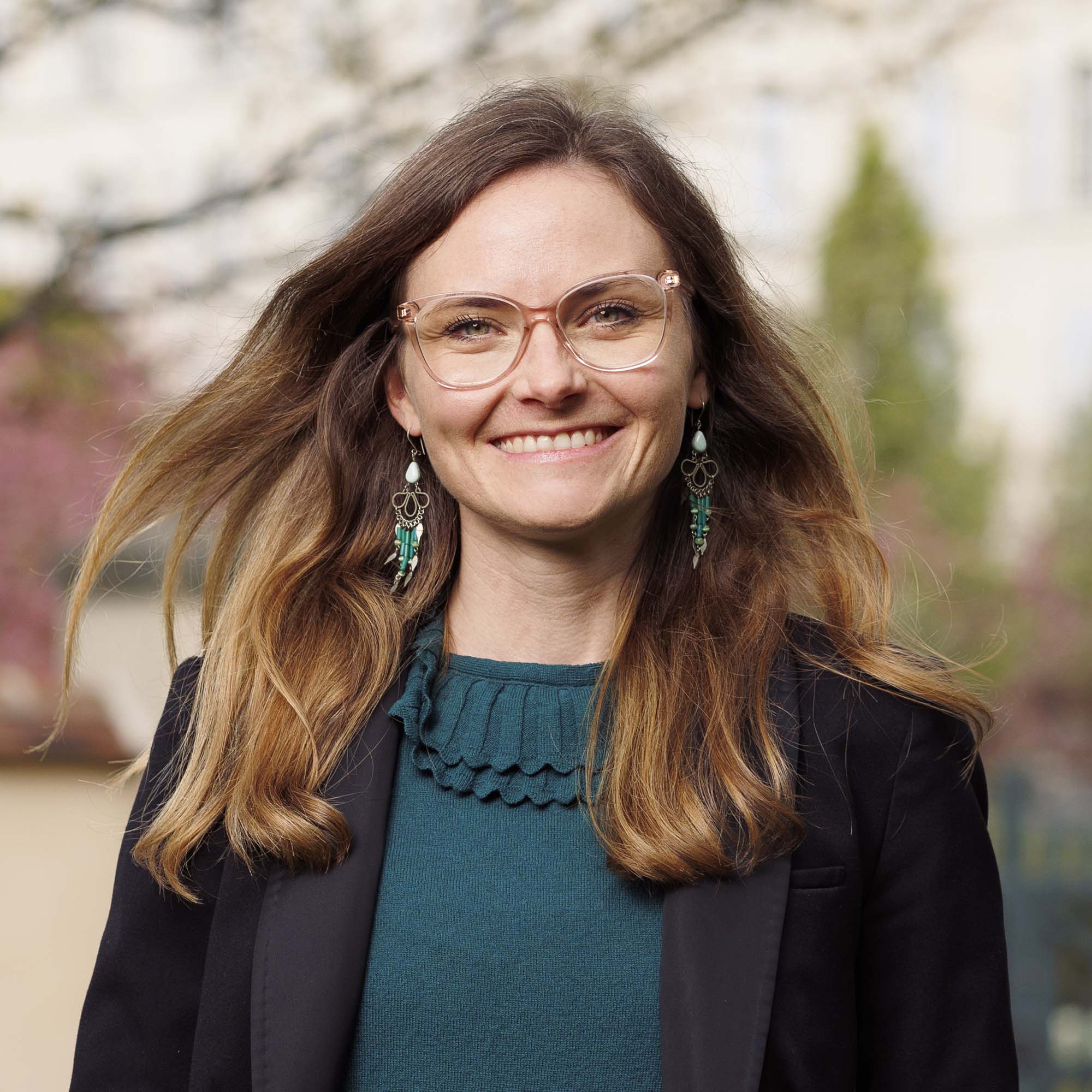 Nolwenn Foray
Oceans Project Manager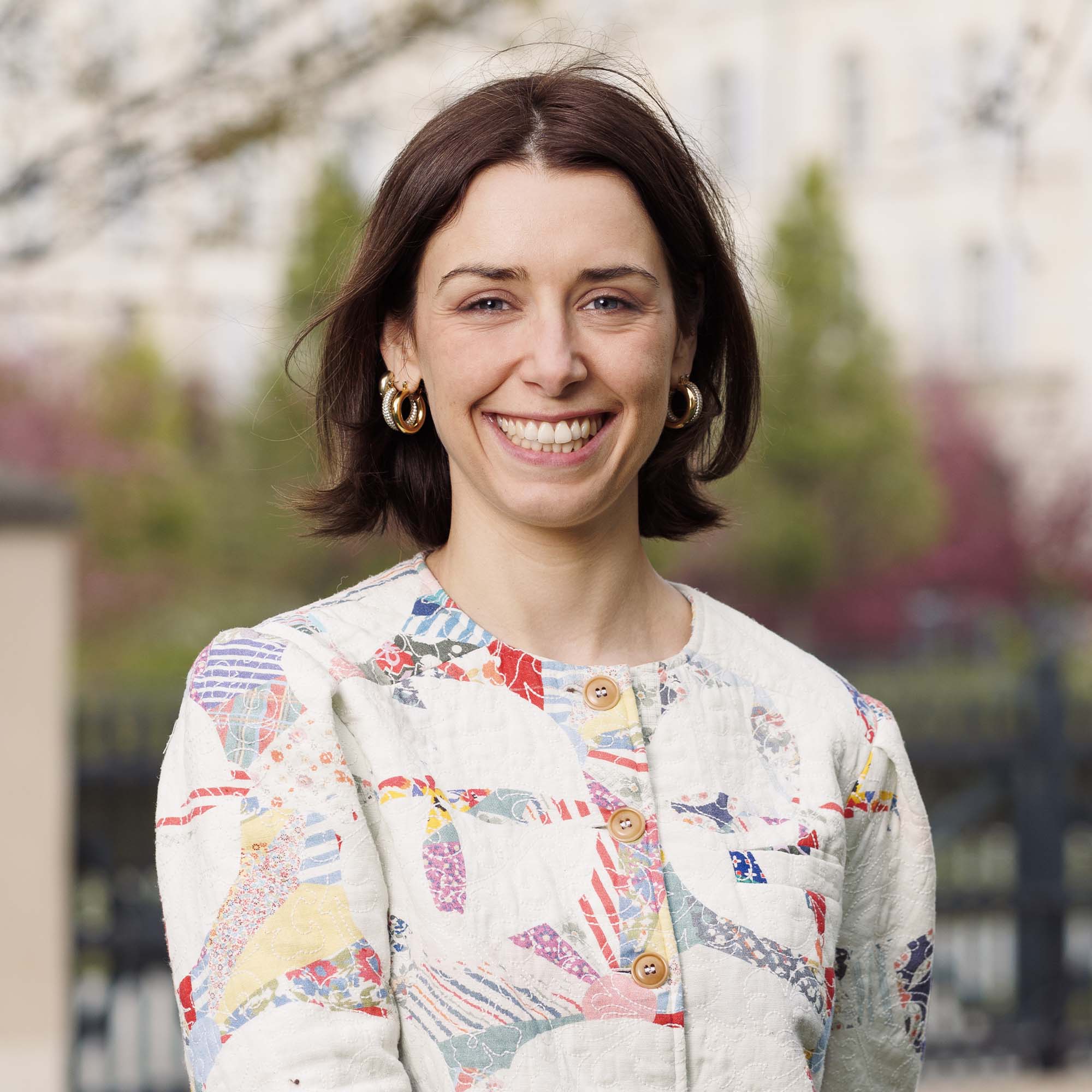 Laureen Gazio
Engagement & Reporting Manager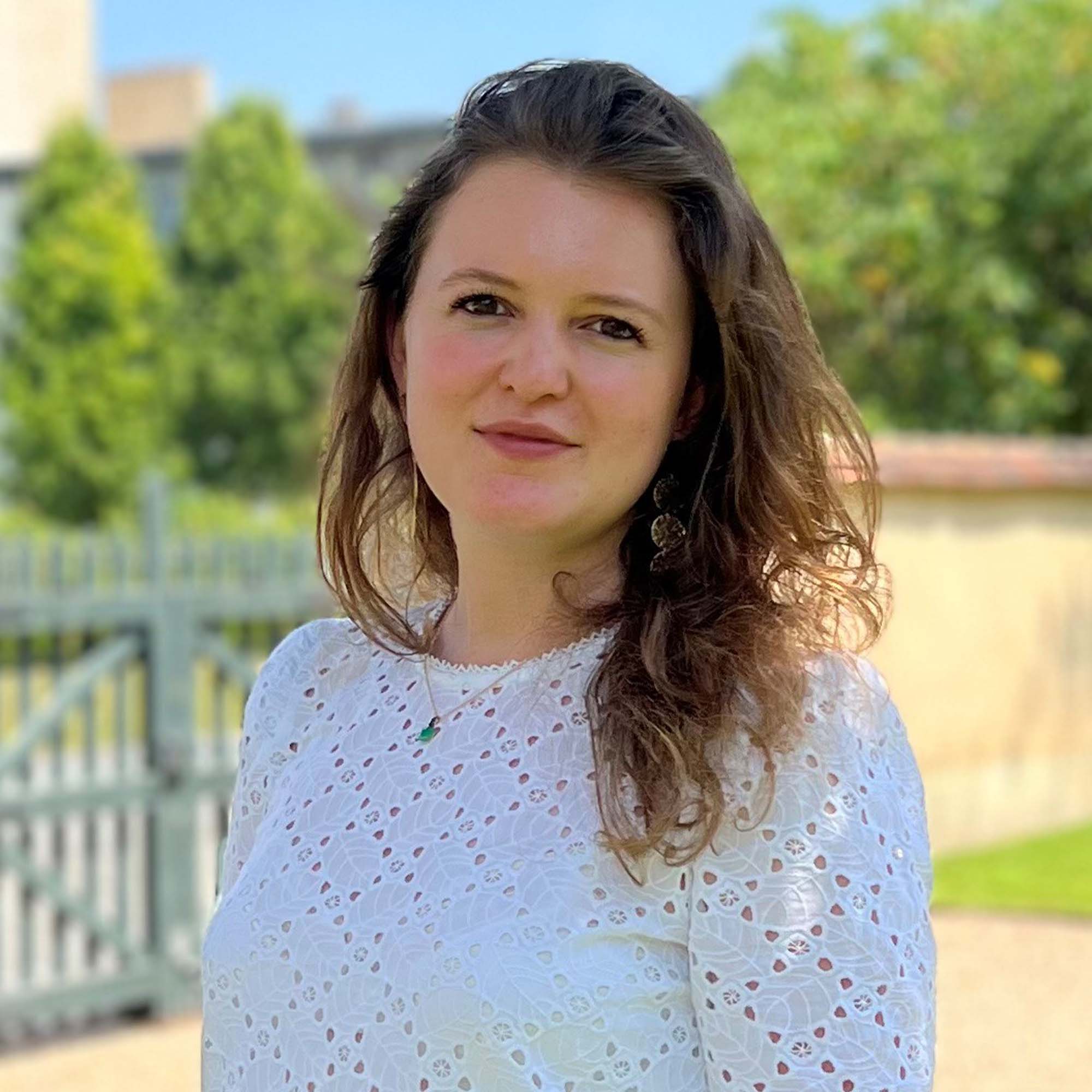 Julia-India Gulatee
Industry Transformation Manager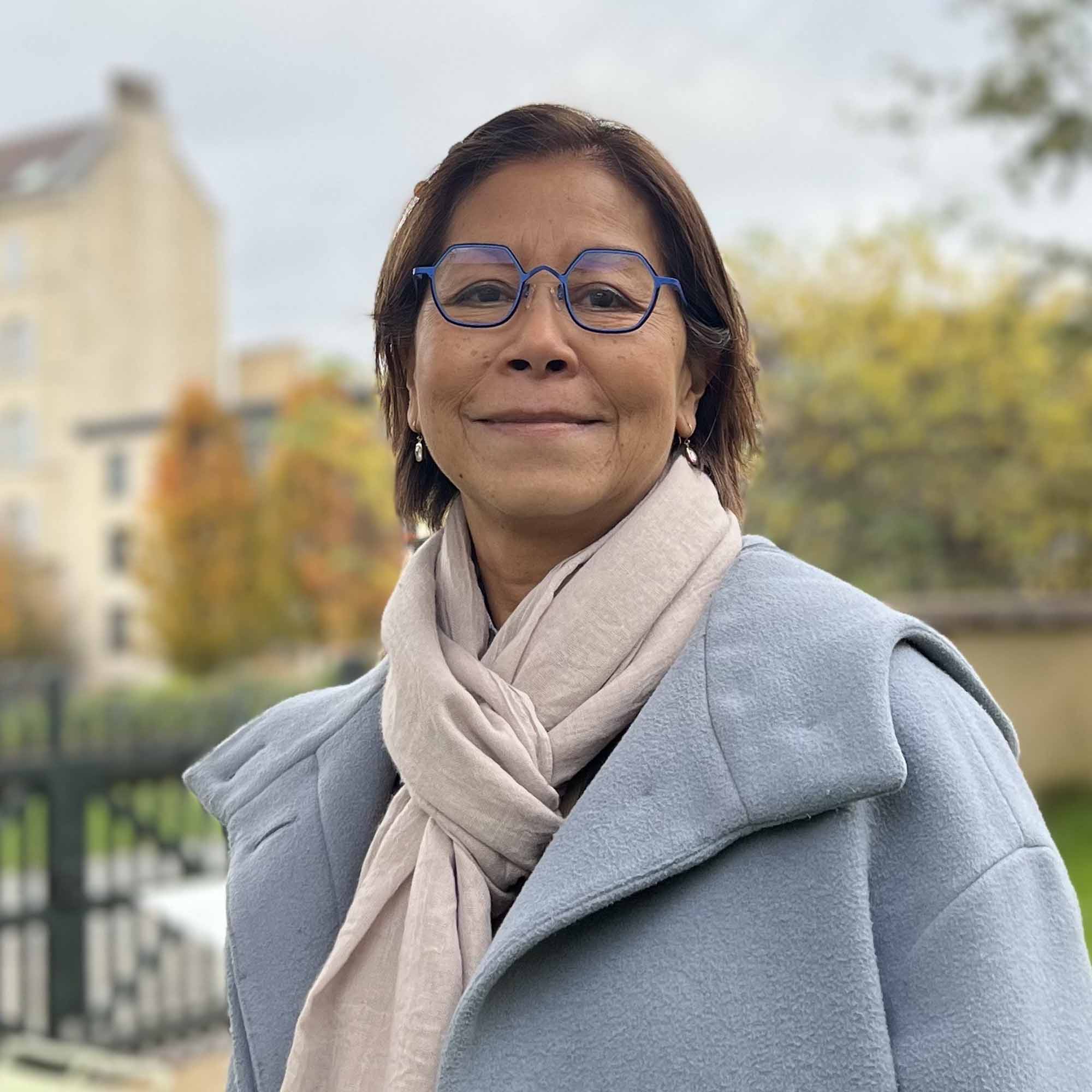 Catherine Nguyen Holbrook
Operations Manager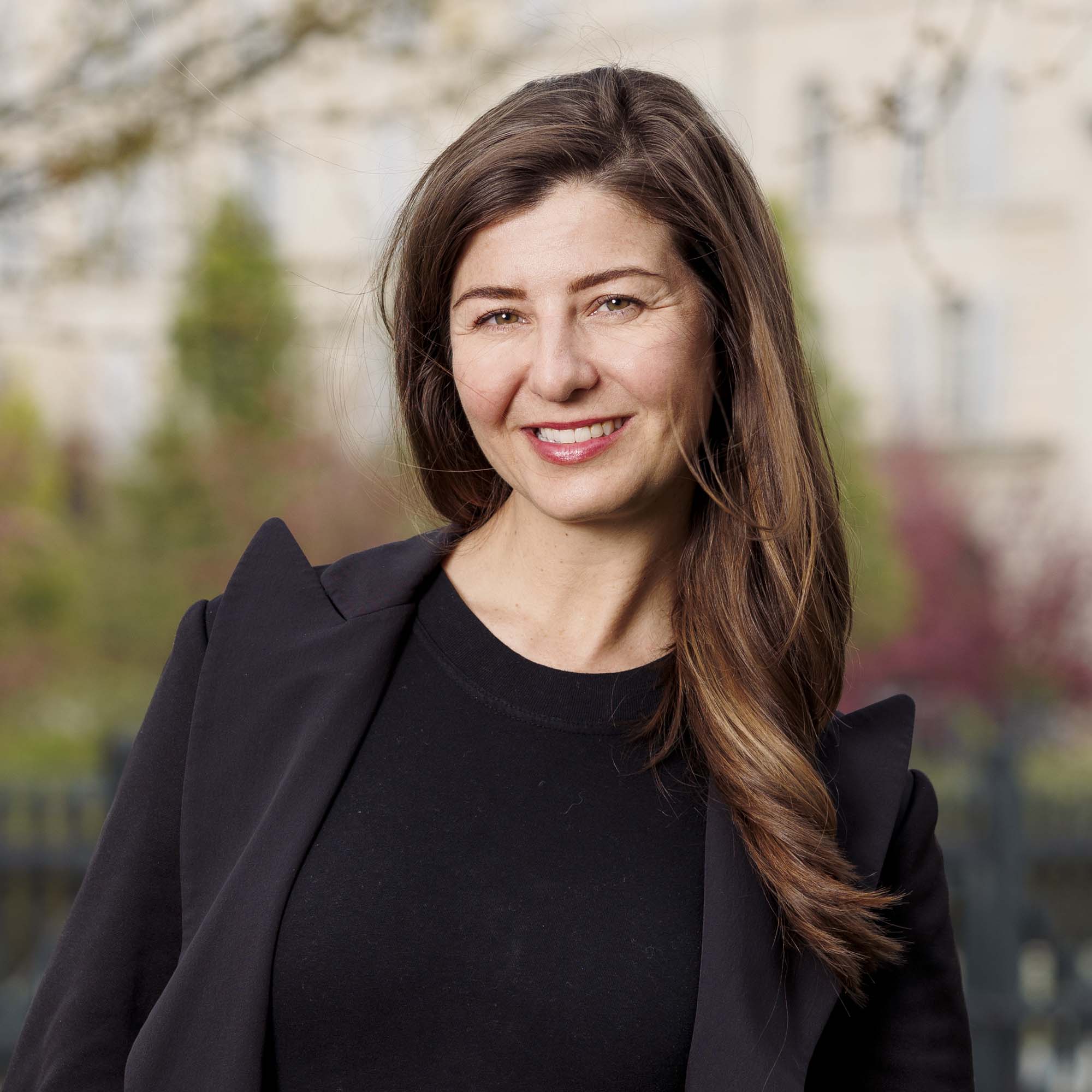 Kristen Nuttall
Head of Programmes