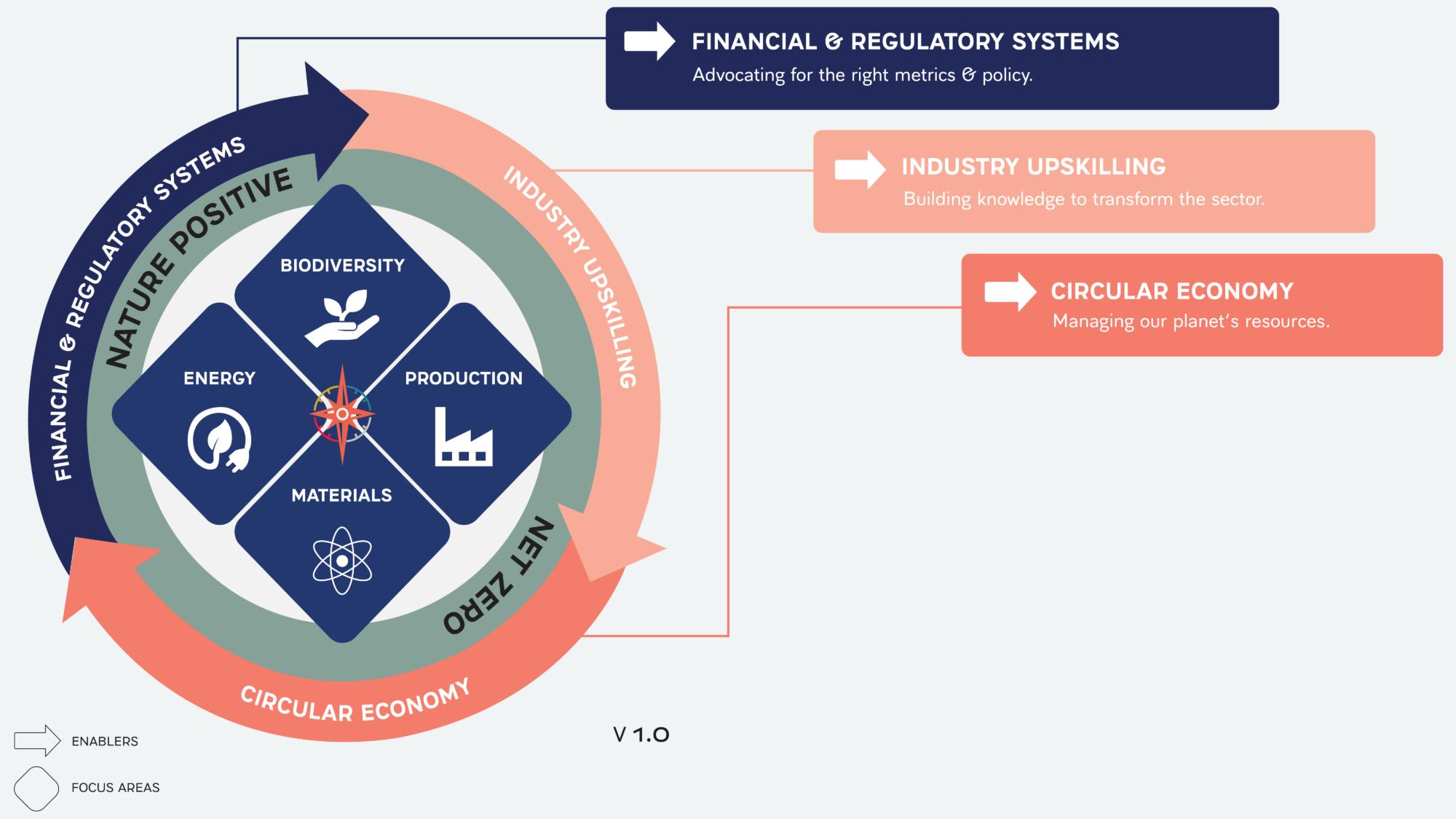 A FASHION INDUSTRY COMPASS
A guide to reimagine the future of the fashion industry.
Our areas of actions are guided by a fashion industry compass designed in collaboration with MIT Fabric Innovation Hub. This compass is a tool to guide the industry on a unique path to reduce negative impacts. A tool that will evolve over time as the industry improves. It is an invitation for companies to align goals and move forward collectively. This journey can start in any direction of the compass as areas are interconnected. This is where collective action is needed in order to shift towards positive industry-wide transformation towards a net zero and nature positive future.

You will find above a few examples of projects The Fashion Pact is leading with its members.